UbiquitousGaming
Owner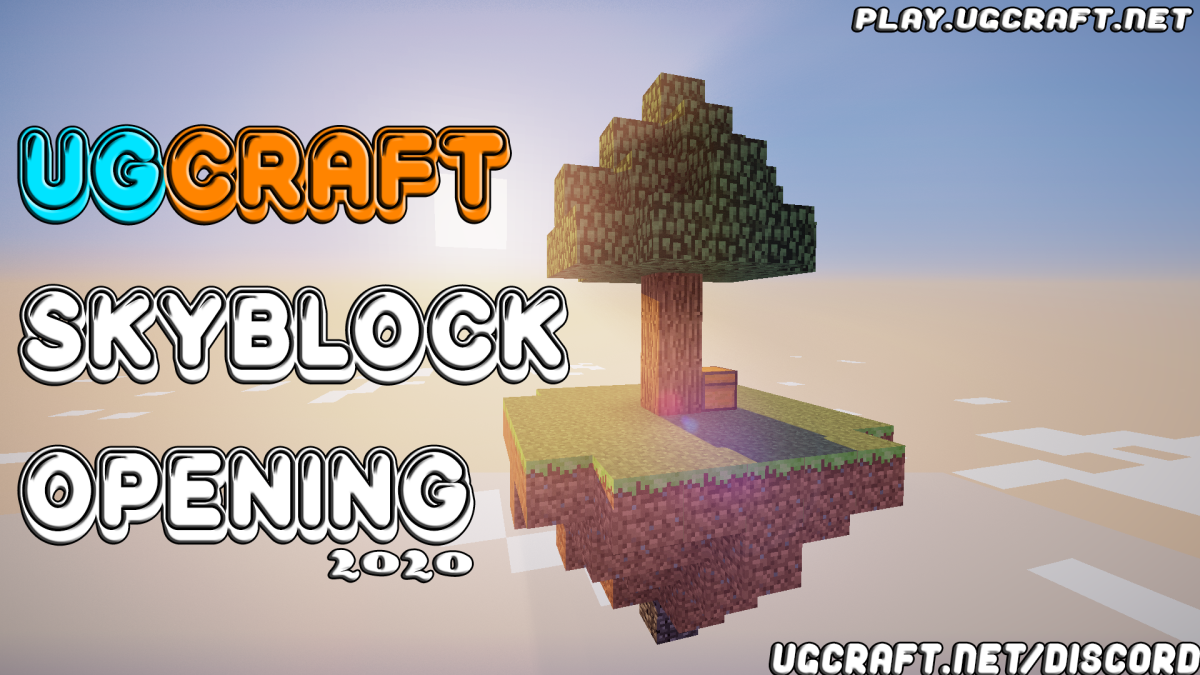 SkyBlock - UGCraft 2020
Hello,
We're back, and it's time for the new awaited SkyBlock! Over the past weeks, we are working hard to make ugcraft good, which contains brand new things.
For this opening, are we mainly focusing on the server performance of skyblock that`s why we now have a brand new spigot we will be using this season.
Of course, it will also contain new features and bug fixes that many of you guys listed us on the discord and here. We will continue updating and fixing bugs on ugcraft.
We have read all your concerns and suggestions and we are here to meet and exceed your expectations. We hope that your suggestions/ideas/or bug reports are now fixed and or added within this reset.
Let's not make it longer and go straight to the details since that's what people are interested in.
The release of the brand new Skyblock server is scheduled on Saturday, May 2 at 16.00 PM EEST.
Saturday 2nd May 2020
13:00 GMT / 09:00 EST / 13:00 CST / 12:00 MT / 06:00 PST
play.ugcraft.net
---
The season will be 120 days or 4 month long.
Please note: Having multiple islands with alt accounts or splitting up your island to win island top is not allowed!
Please note: You are not allowed to give away or share your island value to help someone else to win.
Please read the rules! - Rules
---
Q: What will be kept after the reset?
A:
Purchased ranks from our store
Q: What will be lost with the reset?
A:
Cash
Island
Items
Q: Why did skyblock reset?
A:
Skyblock just needed a reset, it wasn't updated for years, So to make skyblock working again was a reset required. So here it is a fresh new skyblock with updates!
This means all islands, items, money and the map will be reset. Nothing will be kept leftover from the previous map. Of course, all purchases will be reissued so nobody will be out of pocket in that regard. I know this must be a disappointing revelation for a lot of you, but think about the exciting new changes, the new alliances you can forge, the new map, the new features, and updates the different kind of gameplay and style being provided with this update will surely make it a worth-while and exciting reset
Last edited: 17 days ago
x 1
---